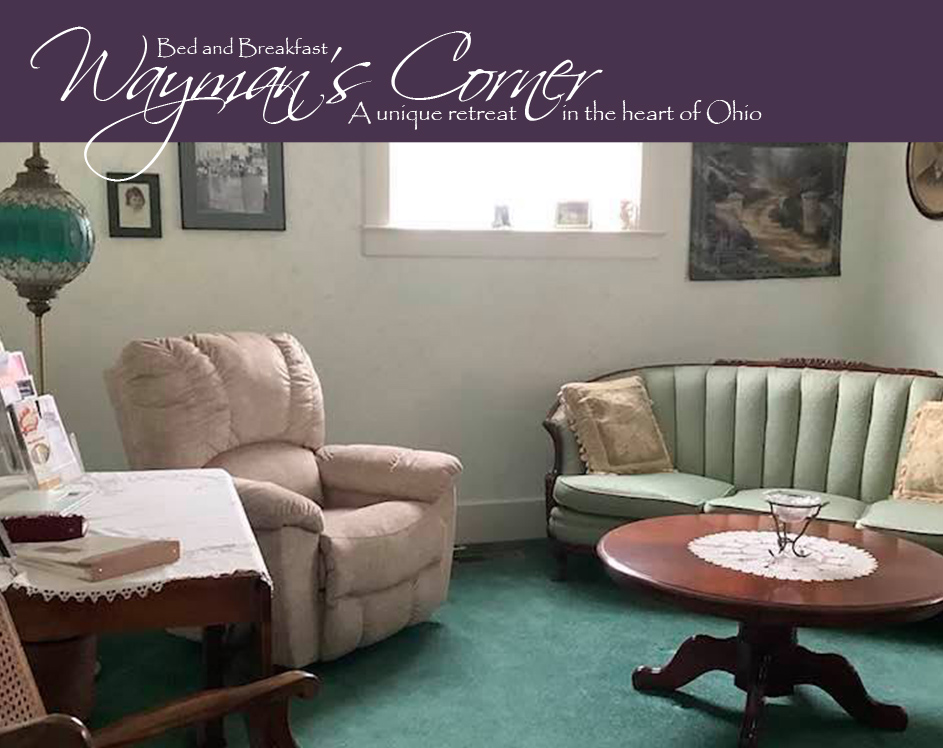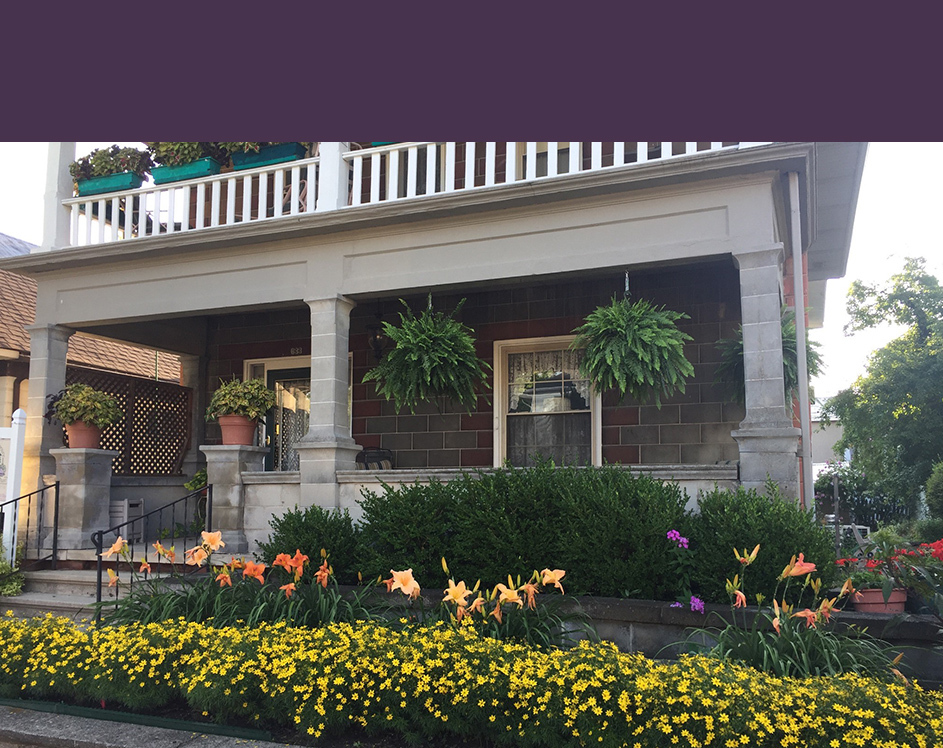 Traveling Professionals
Welcome to Wayman's Corner Bed and Breakfast
633 Central Avenue
Greenville Ohio.
We cater to traveling professionals who desire 1 month or longer accommodations.
Our guests comment that staying at Wayman's Corner Guest House is like staying at Grandma's house! It's the closest thing to home you will find while traveling.
The Guest House is close to Historic Downtown Greenville, restaurants, convenience stores, carry outs, the Darke County Fairgrounds, and some pretty amazing pizza a couple blocks away! Greenville is a small town and you're actually pretty close to everything!
We have 3 rooms available that each have a private bathroom with shower. The common area includes kitchen, living room and dining room, and you will have use of the stove, refrigerator, microwave, and dishwasher as well as the washer & dryer. And of course the front porch and balcony porch for spring, summer, and fall leisure time.
Our guest house has both Wi-Fi and cable tv and linens are provided.
We cater to healthcare professionals who desire 1 month or longer accommodations. The monthly rate begins at $1000 and no taxes are charged for guests staying 3 months or longer.
Some of the medical centers close by:
Wayne Hospital, Greenville, Ohio – 3 blocks
Reid Hospital, Richmond, Indiana – 27 miles
Troy Hospital, Troy, Ohio – 24 miles
Miami Valley North, Englewood, Ohio – 28 miles
Upper Valley Medical Center, Troy, Oh – 23 miles
Kettering Health Network, Piqua, Ohio – 23 miles
Coldwater Hospital, Coldwater, Ohio – 26 miles